Welcome to Fortress Group of Companies.
In early 2020, Fortress Group of Companies was introduced. "We Are Bigger and Better As Fortress Group of Companies Enter the New Decade. "
What makes us unique, is through our experienced, reliable, and qualified technical personnel, we bring innovation, design, quality to the finest level. We will execute projects that are fit-for-purpose, on budget and on schedule, making our companies including Fortress Engineering (USA), Fortress Engineering (Canada), Fortress Construction Management and Fortress Alternative Energy great partners.
Our passion for excellence and commitment to quality has been the foundation of Fortress' success. The hard work of our contractors combined with years of experience has brought Fortress to the forefront of multi-discipline engineering. Our mission is to provide engineering solutions that fulfill our client's goals. Senior experience allows us to successfully balance cost and scheduling objectives while providing quality work. It is our vision to bring accountability and integrity back to the engineering business, something that we feel a lot of businesses have lost. We believe in what we do and what we create for our clients. Helping our clients succeed is our top priority. We look forward to helping your company reach its goals with the excellence and accountability your company deserves.
Fortress has extensive experience in the fields of oil production, gas facilities, power generation, and construction management. We offer a complete set of engineering services from conceptual design and cost benefit analysis to operations de-bottlenecking and detailed process engineering.
Fortress has the capability in pipeline engineering design, project management and construction support services from conception to completion. Our services include but not limited to detailed engineering design, front-end engineering design studies, CADWorx 3D designs, in-house pipe stress analysis, pipeline hydraulics and system process design analysis. We focus on the installation of oil and gas facilities and pipelines, as well as piping integrity and repair.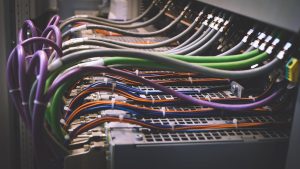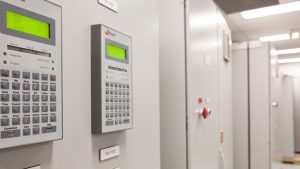 Automation Services
Fortress designs and integrates automation solutions that provide high-availability remote control of your entire process environment. By reducing operating costs, increasing process up-time, and creating an intuitive SCADA environment that allows for low cost maintenance, we are able to provide our customers with the highest return on investment.
Alternative Energy & Life Science
Fortress has executed various alternative energy and life science projects since the birth of Fortress in 2007. From solar, wind and bio-waste to energy and pharmaceutical production facilities. Over the years, through collaboration with our clients' research development team, our multi-discipline engineering and project teams have developed and retained the expertise to ensure the success of future project executions for our valuable clients around the globe.