The time-tested pumpjack – a symbol of perseverance and survival in the patch
By Sasha Gray
When you pull into Lufkin, Texas, it's not the type of town you've never seen before, if you've been to East Texas that is. Small, unassuming, sprawling land, pick up trucks, little bungalows, nocturnal armadillos turned to paste on the road. Lufkin is for better or worse, a typical East Texas town.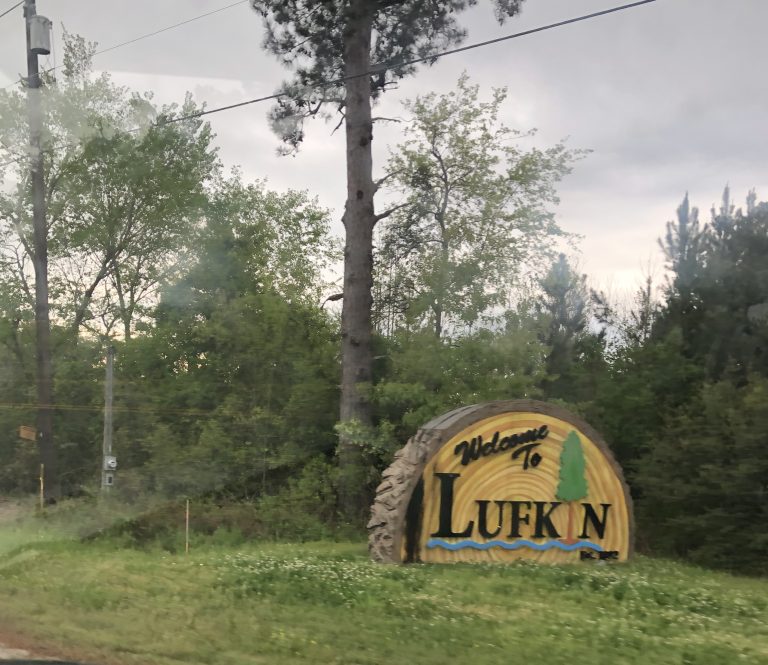 As of spring 2019, the team at FEL rolled out an innovative method in business development and client management; our Mobile Business Unit (MBU), which serves the entire continental US, and Canada. On our inaugural spring trip from PA to TX we decided to make an essential historical stop on the trail to Houston; Lufkin.
Those in the oil and gas industry may know the name Lufkin; it's decorated on pump jacks globally. The company, now owned by Baker Hughes, has several locations; it's first in the charming rural town of Lufkin.
Technological advancements in mechanics led to the arrival of an industry icon in petroleum production known by various aliases – Grasshopper, Donkey, Thirsty bird, or PumpJack. What makes this invention interesting to us is the innovation and technical savvy required to grow from one industry into another nearly seamlessly.
We headed out on the town on a Sunday night to fire off a couple of shots of the manufacturing facilities and offices of Lufkin as well as the old pump jack on site and some informational signage.
Much like the entre of FEL into the US as the oil and gas industry when Canada started to (and continues to) fail, Lufkin Foundry and Machine drove innovation while it sought to fight its way out of the East Texas timber industry during its decline in the late 1920s through early 1950s. The ability to morph as times change is part of what makes our business model unique while creating longevity; the same is visible with Lufkin.
For those of you who don't know the history of the rise of the pumpjack, here are the coles notes; in 1925 an engineer named Walter Trout was working for Lufkin Foundry & Machine. Around the time that he sketched out his first revision of his design for a counterbalanced oil well pump. By the end of that year, a prototype was installed in Hull, Texas.
Stripper (low volume) wells produced less than 15 barrels per day, with the average being less than 3. Over 80% of the wells in the US were made up of the lower producing type wells producing 18% of all domestic oil.
Pioneers of the industry realized that if they could improve pump efficiency, the economic life of deeper wells exponentially extended. More resources were meeting more demand, which at that time was kerosene for lamp fuel.
Have a look at this unit which has been operating since 1926 located in Oklahoma. Click Here.
While the design for the now iconic pumpjack was initially laughed at, when you take a look around any oil-producing region on the planet, you'll come to recognize the familiar picture in front of you nearly anywhere production occurs. As reported in an NPR piece regarding the prolific equipment:
"Pumpjacks nod up and down day and night, sucking hydrocarbons out of the earth, like solitary prehistoric birds dipping for a drink."
At FEL, we believe in innovation, change, cutting edge design, creative collaboration and the implementation of processes that create value and efficiency in the Oil & Gas sector and beyond. We look to the curious and influential minds of engineers on our team to develop new methods in conventional oil but who also help to expand our business into all areas of engineering.
Looking at the prolific status Lufkin has in the patch nearly 100 years later is an excellent motivation to keep our fingers on the pulse of engineering and manufacturing now and into the future.
Lufkin Industries, Inc. pumping units have found their way into history:
In 1942 a Japanese submarine sneaked along the California coast and fired two torpedoes at the Ellwood oil field. The only casualty was a Lufkin pumping unit. It was the only war damage inflicted on American soil.
A Lufkin-made air-balanced unit was used by the Atomic Energy Commission in 1971 to pump water from a cavity holding a nuclear device 6,000 feet below Alaska's surface. Weighing 80,000 pounds, it was the largest pumping unit in the world.
Another Lufkin unit was set up on the rim of the Grand Canyon to pump water from the river below to the edge as part of an effort to relocate an Indian settlement on the canyon floor.
In 1976, another Lufkin pumping unit found its way into the Smithsonian Institute in Washington as part of a bicentennial exhibit. Other Lufkin pumping units have found their way into Midland's Permian Basin Museum, the East Texas Oil Museum at Kilgore, and Shreveport's Sci-Port museum.
As we roll out, quite literally, into new territory, we invite you to follow our companies' stories to see where FEL will end up next. For 2019, our US focus remains in Pennsylvania, West Virginia, Ohio as well as Texas and Colorado.
For more information on FEL history and services visit: www.fortresseng.com
Sources:
https://aoghs.org/technology/oil-well-pump/
http://www.texasescapes.com/AllThingsHistorical/Oilfield-Counterbalanced-Pumping-Unit-104BB.htm